W. John Knox, Esq.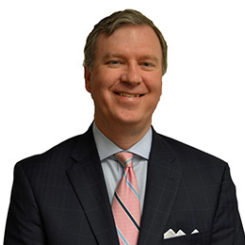 W. John Knox, Esq.
Vice President and General Counsel for the Passport Companies
W. John Knox, Esq. is Vice-President and General Counsel for the Passport Companies. Attorney Knox is also the Owner and President of Knox Legal Advisors, LLC, a full-service law firm focusing on corporate transactions and civil litigation.
A licensed attorney in Pennsylvania since 1996, Attorney Knox has represented both plaintiffs and defendants before state and federal courts and state administrative agencies throughout the Commonwealth.  These cases have involved commercial disputes, employment matters and personal injury claims.
As a transactional attorney, he has handled the drafting and negotiation of commercial lease agreements, purchasing contracts and executive employment agreements.  He has conducted hundreds of commercial and residential real estate closings, representing both borrowers and financial institutions.  Attorney Knox has also represented numerous state authorities and municipalities in the area of public finance.  Most recently, in 2012, Attorney Knox served on a three-attorney team as lead counsel to the Commonwealth in the largest bond transaction in Pennsylvania history—the $3.2 billion refunding of the Pennsylvania Department of Labor & Industry's Unemployment Compensation obligation to the Federal Government.
He is a 1990 graduate of the University of Michigan at Ann Arbor and a 1995 graduate of the Pennsylvania State University Dickinson School of Law.
Attorney Knox is actively engaged with a number of Erie Community organizations. Specifically, he has served as President of the Board of Directors of the Erie Philharmonic, Inc.; Chairman of the Board of Community Health Net, Inc.; a Board Member of the Boys and Girls Club of Erie, Inc.; Vice-President of the School Advisory Council at Our Lady of Peace School; and Zone 7 Chairman of the Pennsylvania Bar Association Young Lawyers Division. 
John and his wife Jennifer reside in Millcreek with their three children.