Peter S. Mitchell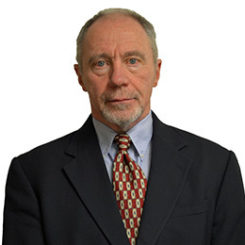 Peter S. Mitchell
Vice President, Broker of Record
Peter S. Mitchell has been a commercial real estate professional for over three decades.  He spent many years at Baldwin Brothers, Inc. and has also developed an excellent reputation through his former firm, Peter S. Mitchell Real Estate. Pete acts as Broker of Record for the Passport Companies and is actively engaged in locating and providing development assistance for regional and national tenants throughout western PA and New York. Pete focuses his practice throughout western Pennsylvania, where he lives with his wife, Gloria, and where his grown children also reside with their grandchildren.
Pete graduated from the Realtor's institute, has served on the Greater Erie Board of Realtors, on the Ethics committee as well as the Educational committee, and on the Board of Directors as the representative of the Realtor Associates for all of GEBOR. He has also served on the Board of Directors for both the Erie Sportsman's Club and the Glenwood YMCA. He was privileged to be rated as one of the top 5 independent leasing consultants with regards to factory outlet centers by Value Retail News. 
Previously, Pete managed the Liberty Plaza for 12 years and the Corry Plaza for more than a decade.  He also consulted for the East Grandview Plaza. 
Along with many local small businesses, Pete has worked with the following tenants:
Retail/Drug Stores:
Harbor Freight, Peebles, Dots, Dollar Tree, Radio Shack, Sears Hometown Store, Nike, Jockey International, Talbots, Hollywood Video, Payless ShoeSource, Sherwin-Williams, Rite Aid, Walgreens, The UPS Store and Dunn Tire
Grocery Stores:
Save-A-Lot, Tops Friendly Markets, ALDI and Good Cents (formerly Valu King)
Restaurants:
McDonald's, Quiznos and Papa John's Pizza
Banks/Financial Institutions:
PNC Bank, Northwest Savings Bank, Holiday Financial, H&R Block and Citizens Bank